Sustainability Support Service for Business -PHY Ltd

Don't worry – the Sustainability Support Service (SSS) for Business at PHY Ltd can help take the confusion away. Start feeling in control of your future and learn how embedding sustainability improves your business.
Do you want to benefit from a proactive approach to sustainability and grow your competitive advantage?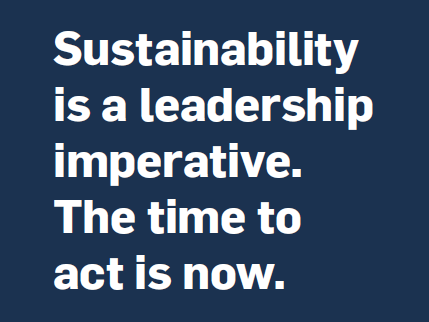 It's our mission to help businesses integrate sustainability into their operations, strategies and plans. Our Sustainability Support Team can help you achieve this, even if you don't know where to start.
Businesses that adopt a three-prong approach to sustainability boost their competitive advantage and gain more opportunities in markets. We help you address environmental, social, and economic pillars  that underpin the foundations of your business .  Helping you to plan with confidence!
The SSS for Business team at PHY Ltd offers cost-effective expert-led solutions to help you make sustainability at the heart of day-to-day operations of your business, without confusion. Focus on what's important for your business right now so as to help you make affordable and well informed short-term and long-term changes. By looking at the bigger picture, you will get a more competitive business positioning.
Both people and the planet are at the heart of everything we do to grow profitably. That's why we champion the benefits of being proactive about sustainability. Let's create a better ecosystem for all!
Affordable sustainability training and expert-led consultancy services
Are you confused about how to achieve a more sustainable business?
When you treat sustainability as an essential part of your business, it has the potential to become your best strategic leverage. But when you don't know where to start, it can be overwhelming.
PHY Ltd have two main services to improve sustainability and in the process reduce carbon emissions –
Sustainability Audits for Small and Medium Enterprises (SMEs) to be more competitive businesses.
Tailored Sustainability Training seminars, workshops and masterclasses (online and offline) to help business leaders and their teams integrate sustainability.
Let us teach you how to introduce sustainability in a way that works for your business. You will become more –
Competitive in your industry
Energy efficient and profitable
Prepared for a low-carbon economy
Making sustainability audits simple for SMEs
Are you a key decision-maker in a business that can be described as a small or medium-size enterprise (SME) and  want to be the best in your industry? What if you could do more for the environment, social influence, AND improve your economic impact?
It can be hard to see the bigger picture when making business decisions. But you can't ignore legal changes and demands of customers and employees.
Awareness about sustainability is increasing among small businesses. To stay ahead of the curve, it's never been more important to reduce carbon emissions and improve your social value.
Are you prepared to handle changes for the transition to a low carbon economy?
The experienced professionals in the Sustainability Audit team at PHYL are here to help you. We make it easy and affordable for your business to make positive improvements. Get personalised recommendations and make planning for your future simple.
Sustainability support service for SMEs: training, executive briefings, sustainability audits
Do you want a competitive edge but don't know how sustainability looks for your business?
If you don't know where to start, let us help. Our sustainability support service will give you everything you need. Find out what you're doing right already and learn how your business can prepare for a low carbon future. Build resilience, keeping customers and staff happy.
The process is simple.
First, select answers to questions about key environmental and social considerations in your organisation. These include energy use, how waste is managed and water used, transport and active travel, employees and recruiting new talent, supply chain, customers and other social or people considerations.
Your answers to specific questions about your business will give the Sustainability Support Service professionals information about your current situation as it relates to the key pillars of sustainability (environmental, social, economic, governance). The 'broad picture' about your business will then be used to guide our further work to prepare the personalised sustainability audit report with an overview about  sustainability in your business.
Within two weeks, the sustainability report with a customised Action Plan for your business will be submitted to your business.
The the pdf file with your customised Action Plan will be emailed to you. This will then be followed by a client-supplier discussion about the recommendations. As requested, additional help is available from the SSS Team at PHY Ltd to arrange an internal workshop to help your business move forward with implementation of the customised action plan. This support can be used by your business to focus on identifying your priority actions, planning on how to begin integrating specific actions into the strategic plans of your business to improve growth. These may cover the inclusion of sustainability in your communications, marketing, website performance and tender proposal.
Learn how to integrate sustainability into your day-to-day operations so it benefits your business and boost competitiveness. The Action Plan created by the Sustainability Audit team at PHY Ltd's Sustainability Support Service will save you time, money, and stress in the future.
Stop worrying about falling behind the competition. Never feel confused about what sustainability means in practice again.
Start using sustainability to your advantage –act now to book bespoke training or a sustainability audit to support business growth.
Retrofit for energy efficient and low carbon refurbishments
Are you a landlord looking to upgrade your energy inefficient properties? Does finding a cost-effective way to improve your EPC rating feel impossible
Working closely with ambitious landlords, we help increase energy efficiency in property refurbishments 
Retrofitting to improve insulation and ventilation
Installing energy-efficient heating systems
Reclaiming and reusing building materials
Increasing recycling and reducing waste disposal
More energy efficient homes for local communities
PHY Ltd aims to support the creation of modern, energy efficient homes in communities across the UK.  We help to improve local housing through expert-led cost effective solutions to enable improvements for energy efficient homes and low carbon refurbishments of unmodernised properties used as residential homes.
For landlords and future homeowners
Are you a landlord with properties with low EPCs and unhappy tenants because of the high cost of heating?
Plan to buy a terrace or semi-detached house, but worried about the long-term rising cost of heating older housing stock?
We can help you benefit from low carbon refurbishment of housing that is more energy efficient and with living green spaces.
Contact the Sustainability Support Service at PHY Ltd. Our team can make your property refurbishments 'greener', easier and with lower carbon emissions.
About the Sustainability Support Service for Business at PHY Ltd
PHY Ltd (Peak Homes Yorkshire Ltd) is a for-profit and purpose-led company. We focus on combining environmental, social, and economic considerations to benefit business and communities.
As a for-purpose business, PHYL has been an early registrant on the SME Climate Hub, as a reconfirmation of our commitment to have a clear plan for transitioning towards 'net zero'.
Could your business benefit from sustainability advice? Contact the Sustainability Support Service for business team about bespoke training or having a Sustainability Audit for your business.
Much clearer on what sustainability actually includes! "Veronica conducted a sustainability review for one of my businesses and as a result we had a much clearer perspective on what sustainably actually includes and also what we needed to do to be a more sustainable organisation. The overall process was very easy and understandable and I would recommend her services."
Updated knowledge that it easy to take action "Clear and concise knowledge that's updated and easy to act on. Thank you Veronica. Looking forward for future lectures." Fatih Tandogan, Founder and CEO MINOA Home Inc (supplier of premium, social and environmentally conscious towels and linen)
Considering sustainability in our decisions will make company environmentally and financially sustainable "Thank you for the excellent presentation on sustainability and SMEs. It has certainly got us thinking of how we can set up our business to consider sustainability in as many of our decisions and actions as possible! As a startup reusable diaper company with sustainability at its core, we are keen to build a business that will last and grow. We have always felt that if we can consider sustainability in as many of our decisions as possible (especially at this startup stage) we will make a company that is environmentally and financially sustainable. Your talk taught me a lot as I had not considered social sustainability before, so that was an eye opener and opened a whole stream of ideas for us. Also, the information you shared about auditing and building a sustainability matrix was very helpful. The sustainability matrix resonates with us as it follows a similar process to the one we use for managing our performance and coming up with action plans in all aspects of our business."
Take a positive step towards sustainability.